Aaron Matusek and Christi McMahan's Story

by Mike R Minarchan

Aaron's Uncle

November 10, 1990 - March 13, 2005 "The world has suffered a great loss, as Heaven has gained a special soul"

Christi McMahan: March 21, 1988 - March 23, 2005

The losses of Aaron & Christi have changed mine & Aaron's parents lives forever, however there is more to the story. After the death of Christi, her mother (Paula McMahan) took up a serious drinking habit. Approximately 5 months later, Paula & her boyfriend were killed in a traffic accident.

Paula McMahan left behind her (then) 14 year old daughter Lisa, and newly adopted 14 year old son Richard. Richard & Aaron were best friends, and Richard looked enough like Aaron that they were often mistaken for twin brothers. But here is where this tragic story has somewhat of a happy ending.

My older son Justin (26) & his wife (26) had known the McMahan family since they were very young, and they didn't want Richard & Lisa placed in foster homes & possibly seperated. They took them into their family & adopted them, and now they are my grandchildren. Both Richard & Lisa are doing fine, and Justin & his wife have loads of fun explaining how at 26, they have a 16 year old son & daughter.

"It is not in the stars to hold our destiny but in ourselves."

William Shakespeare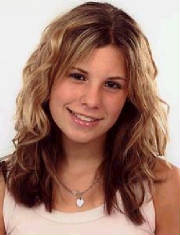 ©Designed, built and created by Jan Andersen 2003-2016

All rights reserved